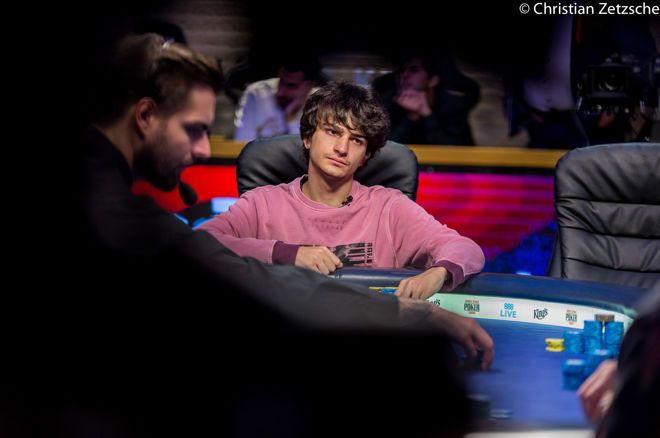 The 2020 WSOP Online on GGPoker is coming near an end with just a handful of the 54 bracelet events yet to begin.
There have been many well-known winners throughout the series along with some players getting their names on the poker map for the first time with impressive bracelet victories.
PokerNews has been in touch with several champs around the world to learn more about them. In the second installment of the series, we take a closer look at Russia's Anatoly Suvarov, Italy's Enrico Camosci, and Canada's Jim Lefteruk.
Follow all the latest from the GGPoker 2020 WSOP – LIVE!
The cards are in the air in the GGPoker WSOP Online. The PokerNews live reporting team is on top of all things WSOP. Don't miss a beat!
---
Anatoly Suvarov Looking for New Players to Stake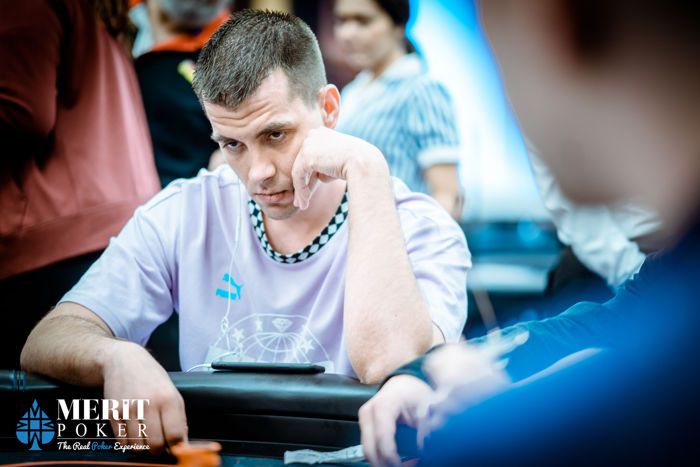 Anatoly "Pohitrusha" Suvarov may not be a household name to many, but the 32-year old Russian player who was born in Moscow but spent much of his childhood in Baya Blanca, Argentina before later moving back to Russia has been around the game for more than 11 years and has amassed nearly $200,000 in live tournament cashes according to The Hendon Mob.
While Suvarov described himself now as a poker pro turned semi-pro, he shared he has many diverse hobbies away from the felt including reading, taking guided tours at museums, playing basketball, and supporting Dynamo Moscow hockey and football teams. Poker isn't the only game Suvavov enjoys on a computer as he also shared he is an "old school guy" that loves Starcraft Remastered.
Poker is not only a game but a business for Suvarov who shared he has two poker-related businesses including a staking company with a friend. As a side note, they are looking for new players for their stable.
"Together with my friend we have PlanB stacking," said Suvarov. "We have a lot of really good players from different countries, whom we are training, discussing the game and other stuff, and just have fun together. By the way, we are looking for new players."
Like many poker players, Suvarov was thrilled to win his first WSOP gold bracelet.
"I am really happy to win a bracelet, but of course the money is also super nice," said Suvarov.
Suvarov was on the grind the day he won the bracelet on Aug. 10 in Event #57: $150 GGMasters WSOP Edition for $183,526. Many players in this event were focusing mostly on this tournament. Such was not the case for Suvarov at least in the beginning.
"I don't remember the beginning of the tournament, because I was playing a lot of tables, and this one could be one of the cheapest," Suvarov said.
Suvarov was one of the chip leaders from when there were 300 players left but it wasn't all smooth sailing including losing a hand where he was a 70 percent favorite to win.
He also shared even plays that worked weren't necessarily the best ones including triple-barreling with fives after whiffing the board against a Brazilian player which Suvarov described the play as a "bad idea but he folded the river."
His strategy at the final table was to play tight with respect to ICM considering the huge payout jumps from the ninth-place prize of $10,195 to the winner's prize of $183,526.
This won't be the last we see of Suvarov during the WSOP.
"Of course I am going to play more during this WSOP and after handling some business in Sochi I will be back to the game on Saturday," said Suvarov.
Event #57: $150 GGMasters WSOP Edition Final Table Results
| Place | Player | Country | Prize |
| --- | --- | --- | --- |
| 1 | Anatoly "Pohitrusha" Suvarov | Russian Federation | $183,526 |
| 2 | David "Duvidl18" Edelstein | Chile | $127,872 |
| 3 | Tom "Matrix1973" Hoseth | Norway | $89,098 |
| 4 | Amine "Barbe-N0ire" Hamza | Dominica | $62,081 |
| 5 | Jean-Francois "Jhope514" Alexandre | Canada | $43,256 |
| 6 | Hector "mendekua" Caldero | Andorra | $30,140 |
| 7 | Adam "4bbVirtuoso" Cader | Canada | $21,000 |
| 8 | Andre "grohnaldo" Grohnert | Germany | $14,632 |
| 9 | William "OveyGG" Overmire | Japan | $10,195 |
Studying Amounts to Confidence for Enrico Camosci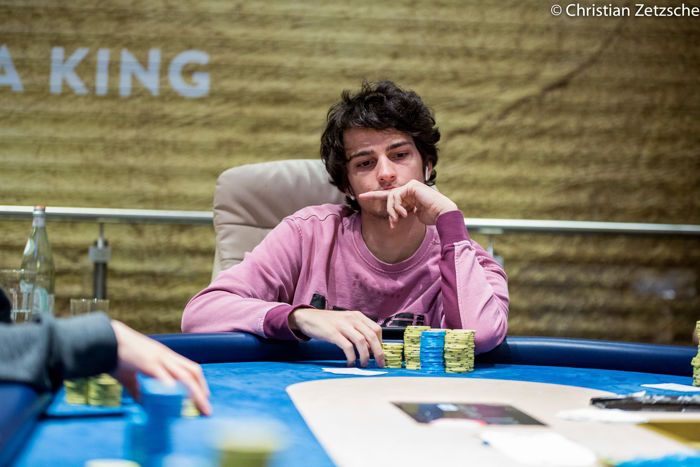 Enrico Camosci won a bracelet in the Event #50: $2,100 Bounty Championship which came with a huge haul of $327,319 in prize money ($184,579 + $142,740 in bounties).
The 26-year old is from Bologna, Italy and was playing a GGPoker under a Maltese flag.
Although Camosci began playing poker at a very young age of 18 before he became a professional player two years later when was 20 years of age.
"I discovered poker thanks to a TV emission called poker1mania", said Camosci. "I then began playing among friends and beat them.
Although Camosci found some early success it wasn't all smooth sailing for the Italian who learned he needed to put some work into his game.
"I switched to online free-money games and crushed it as well, so I tried with real money and lost the first amount I deposited in a short time," said Camosci. "As I'm a pretty stubborn type, I deposited a second time. This time I did it with a different approach, I started reading everything I could online and played a bit more in a "professional" way. My efforts got rewarded and I quickly turned into a winning player."
Online poker isn't the easiest for Italian players considering the ring-fencing and regulation. Many Italian pros including Camosci wind up leaving their country to pursue their dream somewhere else more advantageous for them.
"I moved away from my country due to market restrictions as I wanted to compete with a wider field on international sites," said Camosci. "I've spent almost three years in Malta before moving to Mexico, in Playa del Carmen. There's a really simple reason behind my choice: I grind online tournaments and timings are way better on the other side of the world. Especially for someone who plays MTTs, life is way better here, as keeping a good biorhythm in Europe is really difficult. Poker players are like vampires as you may know and having a different time zone helped me out a lot."
Camosci also appreciates the beaches in Mexico considering the fantastic weather and better winters than in Europe for him.
Attacking a bounty tournament on such a big stage isn't the easiest thing in the world. Camosci shared a bit of his strategy.
"I just adapt a bit my strategy to a bounty format," said Camosci. "For instance, when I cover in stack my opponent, I try to apply a strategy that leads him/her to put all money in more frequently than usual on the river. Also, I open-shove more hands or call a bit wider."
"The approach isn't as different as many people think the game is pretty much the same in my opinion," Camosci added. "Adjustments change from player to player, generally speaking, I'd say that the main focus should be on stack value rather than bounties. Many players misapprehend chip's value and tend to play a bit too loose, forgetting that stack has a much bigger value. I ended up having a large amount of bounties thanks to a good run, there's no magic behind it."
The tournament was in Camosci's normal range as he plays tournaments with $100 to $2,000 buy-ins regularly. He does take some shots occasionally even higher than this including taking a chance in a $25,000 WSOP event this series.
That being said, Camosci learned early on to keep a close eye on bankroll management.
"I've always been really careful with bankroll management, since the very beginning of my career," said Camosci. "Just, for instance, on my second attempt I deposited 100€ and played exclusively €1 MTTs until I reached €200, and just then started with €2 ones. Now it's pretty much the same thing and I actually spend even less than 1% of my bankroll, so I'm still very cautious."
For Camosci going to the next level isn't just about results.
"My rise has always been very linear," said Camosci. "My ABIgrew according to my bankroll, from the beginning till now. And it's not just a mere matter of money, it's about confidence as well. That's why I'm not gonna play higher tournaments at this stage."
"Also, a big-money achievement doesn't make me feel more confident as much as study can do," said Camosci. "Studying and improving my knowledge of the game is the only way to feel good about it. Plus, this score is not a life-changing one for my career, I will make the next step only when I'll feel confident enough. It's just a matter of time."
Event #50: $2,100 Bounty No Limit Hold'em Championship Final Table Results
| Place | Winner | Country | Cash Prize | Bounty Prize | Total Prize |
| --- | --- | --- | --- | --- | --- |
| 1 | Enrico "GTOExploiter" Camosci | Italy | $184,579 | $142,740 | $327,319 |
| 2 | Omer "omeroz01" Ozsirkintis | Turkey | $133,948 | $48,615 | $182,564 |
| 3 | Aki "Seabossss" Virtanen | Finland | $97,206 | $47,043 | $144,249 |
| 4 | Alexander "xBGx" Fitasov | Russia | $70,543 | $6,750 | $77,293 |
| 5 | Murilo "muka82" Figueredo | Brazil | $51,193 | $18,656 | $69,849 |
| 6 | Renato "MAIAAA" Valentim | Brazil | $37,151 | $7,313 | $44,463 |
| 7 | Connor Drinan | United States | $26,960 | $17,352 | $44,312 |
| 8 | Dominik "tiredfella" Panka | Poland | $19,565 | $17,813 | $37,378 |
| 9 | Damian Salas | Argentina | $14,198 | $22,328 | $36,527 |
Need more info how to play the WSOP on GGPoker? PokerNews has you covered
---
Jim Lefteruk Felt Invicinible After Eliminating Ivan Luca
Canada's Jim Lefteruk is one of the more recent bracelet winner. He found WSOP and a huge top prize of $299,511 after defeating a big field of 2,202 entrants in Event #73: $1,000 NLHE 6-Handed.
The WSOP was always on Lefteruk's bucket list. However, he only played one WSOP event before his win. Nerves got to him during the first run but he decided to take another shot and it was good for him he did.
"It's always been on my bucket list to play in a WSOP event," said Lefteruk. "I assumed it would always be in Vegas, but since it was online this year it made it a lot easier to decide last minute. I wasn't always planning to play, it was more on a whim that I hopped into this event. This was my second WSOP event, I played one other WSOP event in early August, and my nerves got the best of me when I started seeing top professionals at my table and seeing their stats on GGPoker. I felt intimidated and I wasn't playing my best due to this lack of confidence. I remember just being so shaky and nervous. Something inside me told me I had to take another shot at it, and forget about who I was playing, and just play my game, and it worked out!"
Lefteruk explained that as primarily a cash game player, he loves the six-max format even though many live games are full ring.
"I've always loved a 6-max format," Lefteruk said. "I'm primarily a recreational live cash game player, so usually play 10 handed when I play. I hadn't played any poker for a few months after COVID hit but then started to play a little bit online here and there. In the last couple of months, I've been playing some cash games in the 6-max Zoom poker format and had been doing quite well so I felt this was a good event for me."
Very often when a player goes deep in a live event, he or she has a rail cheering them on. Lefteruk explained despite this event being held online, he had support amongst a few of his friends.
"I had a few friends who were following along online and cheering me on," shared Lefteruk. "My wife sat nervously in another room and left me be. I came out during breaks and gave her updates, her jaw just dropped when I mentioned the payouts. When I came out after the tournament, she just looked at me and said, "You're out?", and I replied "No… I did it, I just won!" She didn't believe it."
As one can imagine, it was difficult for Lefteruk to stay calm especially as the tournament progressed deeper and deeper.
"It was hard to stay calm," Lefteruk said. "There was a bit of pacing around during breaks just trying to keep focused. I just focused on reaching specific milestones. First, I was just trying to cash, once I did that, the pressure really eased up and I felt a lot less nervous. Then I just tried to hit other pay jumps, but once there were around 50 left, I had my eyes on the final table. I figured if I could make the top nine, I'd be thrilled with a $20k payday. Once I made the final table, I was nearly last in chips so did not expect to be around for long. The very first hand of the final table I had AK and I shoved and was called. My heart sank thinking I may be out the very first hand. The player had the same hand and we chopped. I then chipped up a bit early on the pressure started to ease off as I moved up in the chip counts."
Lefteruk began heads-up play with 90 percent of the chips against Endrit Geci. His nerves were gone and confidence set in long before that when he eliminated Ivan Luca in fourth place.
"I think it was the quad deuces hand at the final table that I knocked out Ivan Luca in where I started to feel invincible," shared Lefteruk. "After that, there were no longer any nerves at all and I felt like I couldn't be stopped. As for winning it all, it still hasn't completely sunk in, I keep hoping I don't wake up from a dream. I've watched so many WSOP events on TV and always imagined how amazing it would be to be one of those players. I knew I'd take my shot one day, but I never imagined actually winning a bracelet, even though that was the ultimate pipe dream."
WSOP Online Event #73: $1,000 NLHE 6-Handed Final Table Results
| Place | Player | Country | Prize |
| --- | --- | --- | --- |
| 1 | Jim "grousegrind" Lefteruk | Canada | $299,511 |
| 2 | Endrit "YOUWILLLOSE" Geci | United Kingdom | $223,978 |
| 3 | Jorge "bemjogadogg" Abreu | Portugal | $161,042 |
| 4 | Ivan Luca | Argentina | $115,791 |
| 5 | Andrii "D0ntB1uffMe" Derzhypilskyi | Ukraine | $83,254 |
| 6 | Markku "ExVang" Koplimaa | Estonia | $59,861 |
| 7 | Seungmook "7high" Jung | South Korea | $43,040 |
| 8 | Patrick "Muddington" Kennedy | United Kingdom | $30,946 |
| 9 | Anant "MisterPro" Purohit | India | $22,250 |
Sign Up for a GGPoker Account Through PokerNews
If you want to play in the WSOP 2020 Online on GGPoker, you'll need to sign up for an account. By downloading GGPoker via PokerNews entitles you to a welcome bonus worth up to $600. Your first deposit is matched 200% up to a maximum of $600, setting you up nicely in time for the WSOP Online.
The bonus releases into your account in $10 increments each time you earn 6,000 Fish Buffet Points, which is the equivalent of $60 in rake or tournament fees.